Fable Chilli by Heston Blumenthal
This Chilli takes Tex-Mex to the max with a kick courtesy of a spiced dark chocolate
Preparation Time:
30 minutes
Cook time:
2 hours
Serves:
4-6 people
A meat-free chilli that's every bit as robust and big-flavoured as its carnivorous counterpart. Browned Fable, chargrilled peppers, Marmite and onions cooked with star anise already bring plenty of savoury flavours to the dish. But the addition of a spiced chocolate takes the whole thing to a deeper level. 
Chilli:
2 tbsp grapeseed oil
450g Fable
2 tbsp

 olive oil

100g banana shallots, peeled and finely chopped 
3 cloves garlic, peeled and finely sliced
15g fresh ginger, peeled and finely chopped
1 red chilli, seeds removed and finely chopped
1 green chilli, seeds removed and finely chopped
3 whole star anise
600g passata
600g chopped tomatoes
1 tsp Marmite, dissolved in 150g warm water
400g red kidney beans, rinsed and drained
2 char-grilled Red Romano peppers, seeds removed and diced

Zest and juice of 1 lime

Salt and freshly ground black pepper
Spiced chocolate:
125g dark vegan chocolate, 64% cocoa
2 tbsp olive oil
1 ½ tsp ground cumin
1 ½ tsp smoked paprika
1 tsp chilli powder
1 tsp tomato ketchup
1 tsp mushroom ketchup
½ tsp Marmite
Generous pinch of salt
Banana and sweetcorn salsa:
½ fresh banana, diced
1 boiled corn on the cob, kernels only
½ red chilli, seeds removed and finely diced

Zest and juice of ½ lime

Salt and freshly ground black pepper
To make the chilli, heat the grapeseed oil in a large pan over moderately high heat. Add the Fable and cook until the pieces are coloured on all sides. Remove from the pan and place onto a plate lined with kitchen paper to drain.

Wipe the pan clean and heat the olive oil. Add the shallots, garlic, ginger, chillies, and star anise and cook for 15 minutes over moderate heat. Add the passata and the chopped tomatoes and bring to a simmer. Stir in the Fable and the Marmite® mixture and simmer the mixture on low heat for 45-50 minutes.

Use this time to make spiced chocolate. Simply melt the chocolate in a pan over low heat and stir in the remaining ingredients.

The banana and sweetcorn salsa can also be made at this time. Simply combine all the ingredients in a bowl and season with salt and freshly ground black pepper.

After the chilli has been simmering for 45 -50 minutes, add the spiced chocolate mixture along with the kidney beans and Romano peppers. Simmer for 10 minutes and season the chilli with the lime zest and juice and salt and freshly ground black pepper.

Serve the chilli with the banana and sweetcorn salsa. You could also have cooked brown rice, guacamole, and plain yogurt to accompany. 
Be part of the Fable tribe!
Be the first one to know when we launch new products or host fancy pants parties. Sign up to be a part of our magical world.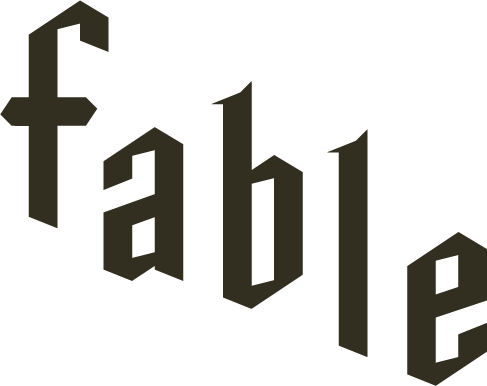 Can't wait to share your feedback, or fun flavoured ideas?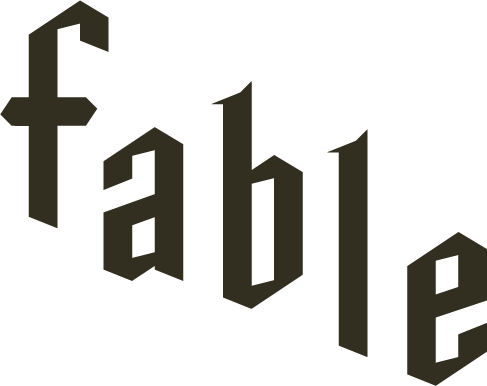 © Copyright 2021 Fable Food Pty Ltd