2020-04-14 #Stayhome Date Night Hamper
Available online for 48 hours from 12 midday this Thursday at fablefood.co.
Sunshine Coast, 9:00am Thursday 16th April 2020
Local Sunshine Coast businesses have joined forces to offer a #Stayhome Date Night Hamper ($99.00) including delicious plant based meals from local cafes, beer from a local brewery, free coffee cards, plant based desserts, locally produced hot sauce and a beginners pottery pack for the ultimate date night in! 
The hamper and all individually sold items will be available for 48 hours only, starting at midday this Thursday 16th of April from the website of local plant based meat company Fable – www.fablefood.co. 
Simon Michelangeli's Forest Glen based Glass House Brewery have crafted an authentic Italian lasagne using Fable to replace the beef as well as a delicious plant based Fable Pizza with hand stretched dough. 4 house crafted Glass House Brewery beers will be included in the date night hamper as well.
Michael Collen and his plant based Cafe Vie in Buderim have been offering delicious plant based take home ready meals since dine-in closed in March. They've added a Fable plant based Beef Bourguignon to their range which will be available as a date night hamper option and on the Fable online pop up store.
Urban List's Sunshine Coast Chef to Watch and Nambour native Ashleigh Hoeksema's Nambour Social is offering take away coffees and delicious meals during this lock down period. Bringing her Sokyo, Sydney experience to the table, she's created a Fable Japanese Curry and Fable Greek Stew as offerings for the date night hamper.
Kiara Stegman of Schwenkee Espresso has been keeping Mooloolaba caffeinated and fed through her River Esplanade shop window. She recently launched a Fable Burger to rave customer reviews and she'll be offering a Fable Taco Meal Kit for the date night hamper as well as two coffee cards for a post date night morning coffee at Schwenkee.
For those who love a spicy kick, Buderim-based Steven Tribe of The Chilli Tribe will be offering his hand crafted chilli sauces and condiments using home grown chillies. Customers can choose between his Spiced Peach and Habanero or Spiced Mango Indian Chutney – perfectly balanced to pair well with Fable dishes!
Rounding out dinner, artisan cake baker Faith Drummond of Homemade Bliss has added 2 of their incredible vegan and gluten free cakes for your date night dessert! Homemade Bliss has been baking on the Sunshine Coast for 11 years and recently launched home delivery and grab and go boxes into local cafes for when you're hooked after date night and need a sweet fix.
We've got more than just your food and drinks covered for date night! The Pottery Studio in Nambour are including their 'Clay with Us' pack with free online tutorials available, presented by co-owner and teacher Gaby Sheridan. Get creative with your loved one – you'll be pottery pros by the end of the evening.

Having launched Fable in December in partnership with chef Heston Blumenthal, Warana based Fable has been making its way onto restaurant menus on the Sunshine Coast and around Australia, is available through Marley Spoon and will shortly be launching in Harris Farm Markets in NSW. Fable replicates the taste and texture of delicious slow cooked meats like pulled pork and braised beef, and it's made from all natural wholefood ingredients like shiitake mushrooms, coconut oil and minimally processed plant based ingredients. You'll be able to keep your fridge stocked with a 1kg pack of Fable included in every date night hamper. 
"It's important but tough to be staying at home and we wanted to help create some sense of normalcy for people. So we had the idea to create a fun date night package, bringing local businesses and venues together for people to enjoy at home" said Warana-based Fable CEO & Co-Founder Michael Fox. "And we wanted to support our amazing fellow Sunshine Coast businesses while we do it. The Sunshine Coast has an incredible food culture and we wanted to help out our local cafes and restaurants through this tough time so that they and our vibrant food scene is roaring and ready to go as soon as the lock down ends."
"We've recently launched home delivered pizza and beer from Glass House Brewery and we've been offering a Fable version of our Truffle Shuffle pizza and Fable Arancini Balls for 3 months now. The Fable date night hamper has been fun to put together and it's another path for us to keep as many of our staff on as possible so we're well positioned to reopen properly when the lock down ends" said Glass House Brewery owner Simon Michelangeli.
"While this lock down period has been tough for all of us, one of the positives we've seen is how well our local Sunshine Coast community have banded together to help each other out. We saw it with the bushfires and we've seen it again now" said Cafe Vie owner Michael Collen.
Fable's Sunshine Coast #Stayhome Date Night Hamper will be available for 48 hours from Thursday at 12 midday at www.fablefood.co. Orders will be delivered to a specified delivery-area on Tues 21st and Wed 22nd of April.
For more information:
Michael Fox
Images of the #Stayhome Date Night Hamper and all the ready meals and products on offer available here (Photo-credit: fablefood.co / @fablefoodco): 
Be part of the Fable tribe!
Be the first one to know when we launch new products or host fancy pants parties. Sign up to be a part of our magical world.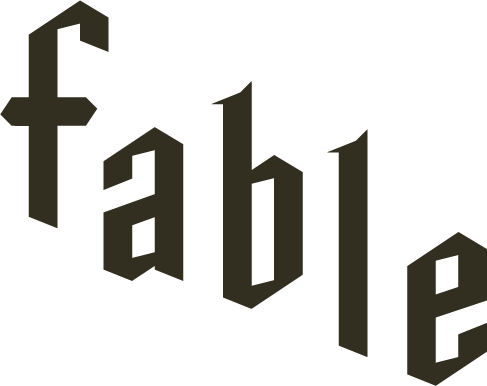 Can't wait to share your feedback, or fun flavoured ideas?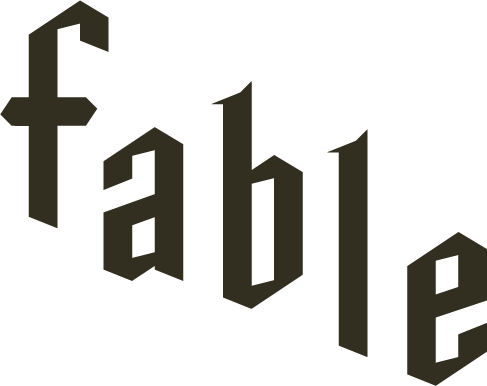 © Copyright 2021 Fable Food Pty Ltd